Vision
To be Asia's model corporation in sustainable development,
innovating to enrich lives for a better tomorrow.
Mission
The focus we place on sustainable development is also echoed in our mission statement :
Empowering our people to deliver enhanced value to all stakeholders.
Embracing sustainability in our business processes and decisions.
Attracting and nurturing a talented and progressive workforce for digital era.
Our Sustainability Pillars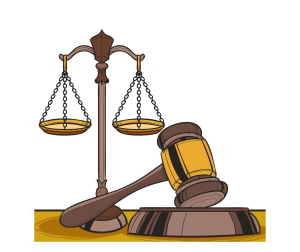 We abide by all relevant laws, rules and regulations in jurisdictions and countries within which the Company operates. We take various measures including establishment of policies and procedures and risk management to guide the business towards creating value for all stakeholders.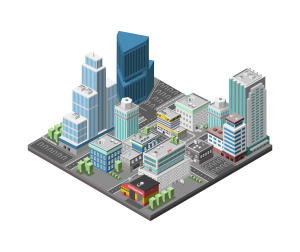 Strengthening Economic Integrity
We are committed to delivering profitability in terms of generating attractive returns for our stakeholders while boosting local economic growth.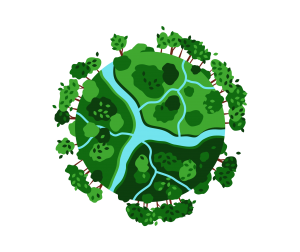 Managing Our Environmental Impacts
We are committed towards managing environmental impacts by implementing best environmental management practices. We have established a comprehensive environmental management programme that includes regular inspections, audits and monitoring activities to ensure full compliance with environmental laws and regulations.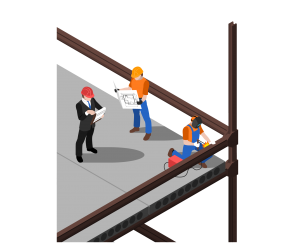 Embedding Safety, Innovation and Quality in Construction
Safety
We value the safety, health and welfare of our employees, general public and communities at areas where we operate by promoting a culture where safety and health is a vital element of our operations.
Innovation
We are committed to minimising construction waste with technology by implementing Virtual Design & Construction (VDC) technology which has enabled us to have better coordination throughout the entire construction lifecycle. VDC supports the entire philosophy behind sustainable construction and extends beyond design and construction into long-term maintenance and operation of the completed facility.
Quality
We are committed to deliver to the highest quality by increasing client satisfaction, mitigate risk in project delivery and our supply chain, improve market value and reputation, and improve employee well-being and engagement.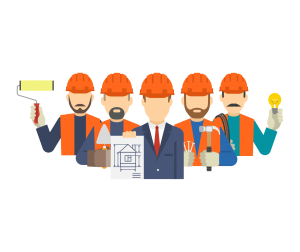 Human Capital Development
We uphold our responsibility as a corporate citizen; aspiring to be an integrated, dynamic and reliable leader in the civil construction sector. Our employees are a source of pride – loyal, capable, empowered and most of all, united by a shared corporate vision and core values.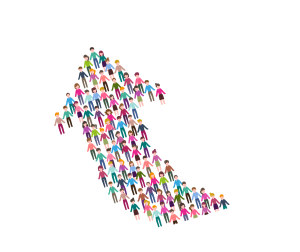 Building Community Resilience
We are committed to giving back and enriching the lives of communities around us. We work closely with community initiatives, particularly those in the public and community sectors to carry out philanthropic efforts that could benefit the public.