One Stop District Cooling Systems (DCS) Solutions Provider
As Malaysia's largest pure play construction company, SunCon is committed to reducing its carbon footprint and minimising its contribution to climate change in its endeavour to build sustainable development. To boost our environmental sustainability effort, SunCon has partnered with ENGIE South East Asia (SEA) to accelerate the adoption of district cooling technology in Malaysia. ENGIE SEA is part of the ENGIE Group*, the European leader in energy and value-added energy solutions with a global presence. Our partnership with ENGIE enables us to offer total end-to-end district cooling solutions from engineering, financing, construction, operation and maintenance of district cooling systems for greenfield and brownfield urban development projects.
Environmentally Friendly & Energy-Efficient Cooling Supply
Globally, DCS are becoming the preferred cooling solutions for cities and buildings, as compared to stand-alone chiller plants. District cooling produces chilled water centrally for distribution to nearby facilities through a network of insulated pipes to achieve efficient air conditioning of buildings.
This technological approach is more efficient and generates significant savings in capital expenditures, energy and operating costs compared to the conventional usage of de-centralised chiller plants. District cooling is a key enabler in meeting the increasing air conditioning needs from businesses and customers in a more sustainable way for the environment in Malaysia.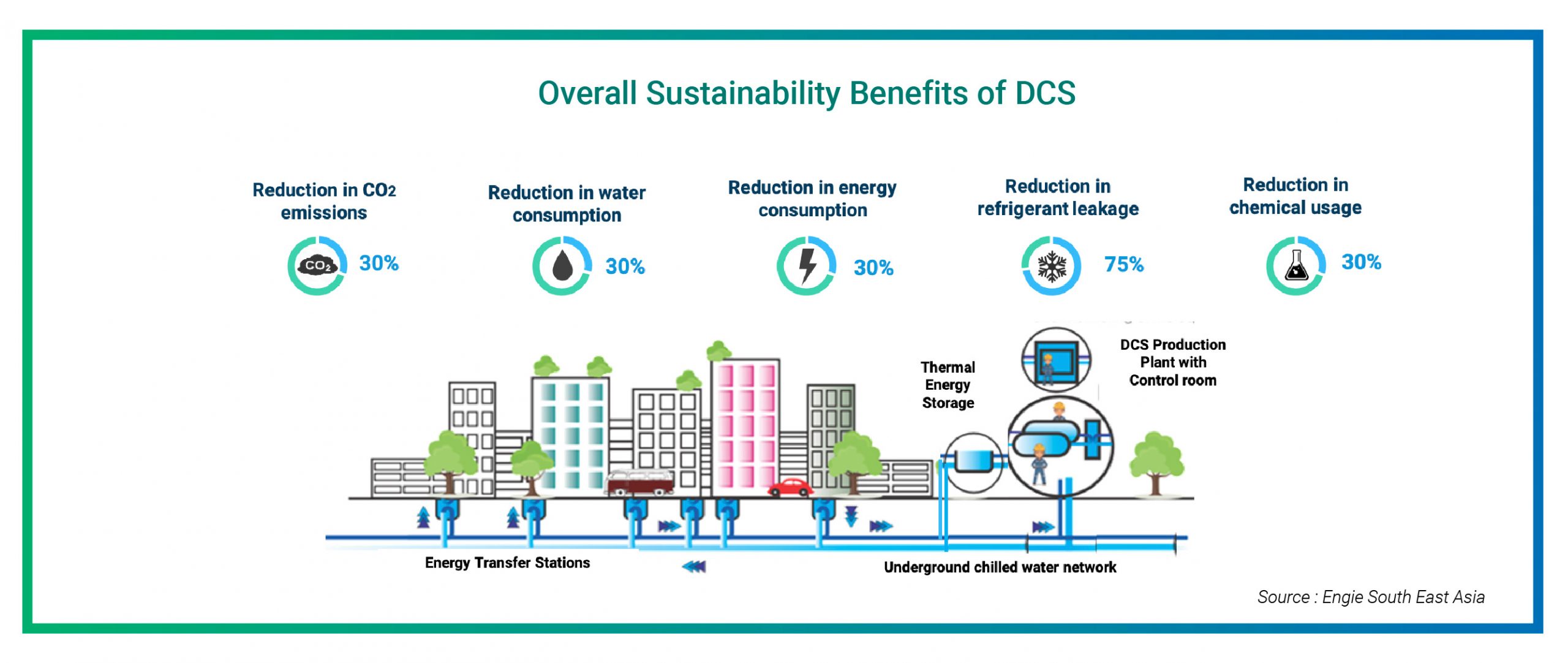 * ENGIE operates 393 district heating and cooling networks globally.